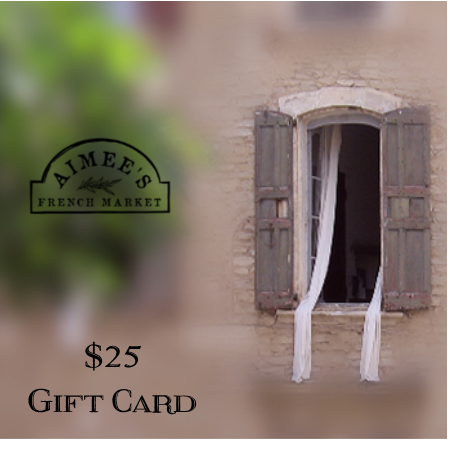 French Market Gift Card
Let a friend stroll the market by giving them an Aimee's French Market gift card. This makes a great last minute gift as you will receive the code immediately. Then you can either print it out to deliver in person or you can directly forward the code to the recipient.
Available in 4 denominations: $25, $50, $75 or $100.
Purchasing this digital gift card creates a unique code. The gift card recipient can enter this code at checkout to subtract the gift card value from their order total.
This gift card never expires.